7 Star Energy Efficiency Requirements For New Homes
If you are planning to build a new home in 2023 or beyond, you may have already heard of the upcoming changes to the National Construction Code (NCC). These changes stipulate that all newly constructed homes in Australia must meet a minimum 7 star energy efficiency rating. As a homeowner, you are probably wondering how these new regulations will affect you. Well, that's exactly what this post will be about.
On 26 August 2022, Victoria agreed to increase minimum energy efficiency building standards for new homes from 6 to 7 stars under changes to the National Construction Code 2022. Energy efficient homes are more comfortable to live in, cost less to heat and cool, and help reduce greenhouse gas emissions. – energy.vic.gov.au
Pivot Homes has been building according to Australian national standards since our inception in 1990, and our design and build process has always evolved to stay ahead of the curve in environmental best practices. Let us show you why the latest NCC updates are going to be a huge win for you and Australia as a whole.
We'll cover…
Why these changes were made
What a 7 star energy rating means
The benefits to homeowners of energy efficient homes
How to achieve 7 star energy efficiency
And more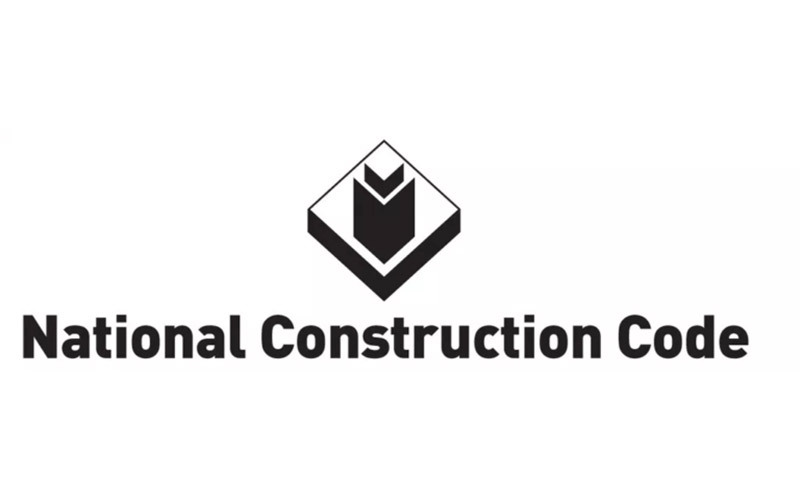 What is the Timeline for the New Energy Efficiency Standards?
The new version of the NCC goes live on 1 May 2023. However, officials realise that adapting to the updated standards may take some time for home builders. Therefore, the 7 star energy requirement applies to new homes built after 1 May 2024. These standards also apply to renovations.
Why the Push for 7 Star Homes?
According to Lily D'Ambrosio, Minister for Energy, "this new national standard will see more households save hundreds in bills as we shift to a net-zero emissions economy."
But home energy savings are just one of the many reasons to push for a 7 star energy rating. Australian homes have come a long way to help reduce greenhouse gas emissions, but these new standards will pave the way for the future.
The previous 6 star energy minimum was established more than 10 years ago, so the nation is long overdue to raise the bar. Emissions from residential homes are the fifth leading cause of Australia's total carbon emissions. With more than 5 million new homes to be built in the next 30 years, the new NCC requirements will help future-proof the nation and keep us at pace with environmental leaders like California and Europe.
Furthermore, it is always more efficient to build new than to renovate. So rather than trying to upgrade old homes to meet modern energy standards, this round of NCC updates targets new builds and renovations in order to maximise impact.
What Does 7 Star NatHERS Mean?
The Nationwide House Energy Rating Scheme (also known as NatHERS) rates the energy efficiency of homes in Australia. A NatHERS assessment scores any given home on a range of 0 to 10 stars.
Specifically, the NatHERS star rating measures a home's thermal performance based on elements of its construction such as building materials, local climate, shading, and house design.
In general, more stars means better efficiency and lower energy bills. Previous editions of the National Construction Code set the minimum for new homes at 6 stars. This new 7 star NatHERS minimum means that the average homeowner will save about $180 per year on their energy bills.
It is important to note that some new homes are exempt from the 7 star standard. For example, homes in climate zones 1 and 2 are permitted to have a 6 or 6.5 star rating if they include appropriate outdoor living areas.
Is a 7 Star Energy Rating Good?
One of the chief uses of NatHERS is predicting how well a home maintains comfortability during hot and cold weather.
A home with a 0-star rating has such poor insulation, siting, windows, and other elements that it does very little to maintain a comfortable internal temperature. Therefore, it will require almost complete reliance on air conditioning and heating—and it will use a lot of energy to maintain a comfortable temperature.
A home with a 10-star rating, on the other hand, has such effective thermal performance that it may not require any mechanical heating or cooling except in the most extreme weather conditions.
Furthermore, compared to a 6-star home, a 7-star home represents an average reduction of 24% in heating and cooling costs. So while 7 stars is obviously not the best, it is pretty good, and it is a very reasonable minimum standard to help Australia move towards net zero carbon emissions by the year 2050.
Benefits of 7 Star Home Designs
To understand just how good a 7 star energy efficiency rating is, let's look at some of the major benefits to homeowners.
Enhanced Comfort
Since NatHERS measures thermal performance of homes, this new standard means that homeowners who choose new construction are going to live more comfortably in their homes during the hot and cold months.
Lower star ratings simply can't keep up with external temperatures as well. Furthermore, a 7-star rating will mean that your home is less likely to have troublesome hot and cold spots that don't maintain their temperature as well as the rest of the home.
Greater Resilience To Extreme Weather
During an extreme heat wave or cold snap, lower rated homes are going to feel the biggest burden. They will rely more heavily on mechanical heating and cooling to maintain temperatures, which means more chances of overloading your HVAC.
Furthermore, HVAC systems can only change the temperature so much. On an extremely hot day, for example, a 7-star home may still be able to maintain a comfortable temperature inside while a 6-star home just won't be able to keep up.
Lower Costs
More stars means lower costs. Plain and simple.
The exact savings are going to vary from home to home. According to a story in ABC News, one Canberra homeowner reduced energy costs by almost $3,000 per year by renovating their 6-star home up to 7. This renovation also included the addition of solar panels so they could eliminate the need to run on gas at all.
A fact sheet provided by the State of Victoria Department of Energy, Environment and Climate Action estimates the normal annual savings to range from $300 to $1,000 for homes that meet energy efficiency standards.
Reduced Emissions
Every Australian can do their part to help achieve net zero emissions by 2050, and the 7 star standard provides the perfect way to do it. Energy efficient homes do cost more. However, the total savings in energy costs considered over the lifetime of a home mean that residents can cut greenhouse gas while actually saving money overall.
Multiply that by the total number of new homes constructed over the next several decades and the total impact will be substantial.
Increased Home Value
As Australia and the world as a whole move further towards green living as a standard benchmark, energy inefficient homes will be in less and less demand. Not only will they be harder to sell, but they will likely sell for less. In fact, one report found that in 2022 energy efficient homes sold for 17% more (or $125,000 on average). Furthermore, listings for those same homes received almost 9% more views, and they remained on the market for less time.
How To Achieve a 7 Star Energy Rating
Hopefully by now you can see the value of the new energy efficiency requirements to your wallet and the environment. But how exactly does a home achieve a 7 star rating?
Energy assessors use software that is driven by principles established by the Commonwealth Scientific and Industrial Research Organisation (CSIRO) to calculate a home's NatHERs rating based on hundreds of different data points. At Pivot Homes, we use a Belco. Belco is an independent energy rating consultant that ensures that every new home achieves a 7 star NatHERS minimum.
Let's go over some of the most important considerations we take during the design and build process to make sure that your home is constructed to keep you comfortable, reduce your energy costs and support the environment.
Purposeful Home Orientation
Orientation refers to the direction that a home faces and how the rooms within it are positioned. When rooms, window placement, and other similar elements are designed to suit the orientation of the block, the home will be better equipped to adapt to seasonal changes in sun and wind patterns.
Two of the most important factors we consider when orienting a home include…
Climate Zone. The NCC defines 8 climate zones throughout Australia in order to better inform builders on how to construct homes to adapt to temperature changes throughout the seasons. For example, zone 3 is characterised by hot summers and warm winters, so homes in this area would be built to maximise passive cooling over passive heating.
Sun Angles. Energy efficient homes capitalise on the fact that the sun's path changes with the seasons. Walls and windows should be oriented in order to account for the needs of your home's climate zone. For example, north-facing windows will harness more sunlight in the winter, and can thus be used to increase natural heat. The same home could also be equipped with eaves in order to increase shade in the summer months and prevent sunlight from overheating the home.
Energy Efficient Glazing
Glazing encompasses both the frame and glass of your windows, including those in skylights and external doors. Believe it or not, you can lose as much as 40% of your heat from poor windows. And, with proper glazing, up to 87% of your home's heat can be gained through your windows.
Poor framing can lead to a lot of unintended heat loss. Standard inclusion for new construction by Pivot Homes includes thermally broken aluminum or PVC frames. Both are well-equipped to eliminate air gaps and prevent conduction of heat through the frames.
More Zones
Adding more internal zones to your home allows heating and cooling to function more efficiently. When you can control where and when your HVAC is active, you won't waste as much energy cooling unoccupied rooms.
One traditional method of zoning is to install systems that allow you to control heat and air conditioning in specific parts of the home. For example, during the night, you might shut off the HVAC on the first storey or set it to minimal operation.
Another method that is being recommended with the rollout of the NCC's new regulations is extra internal doors. For example, you can add doors at the bottom of stairways and to the ends of hallways. This practice increases the accuracy of NatHERS assessments for heating and cooling. Similarly, home designs can include doors to close off rooms that are not used as often, such as a rumpus room.
Ceiling Fans Throughout
Fans are an affordable, energy efficient way to control temperature. Proper fan use can often eliminate the need to run your air conditioning on milder summer days. In fact, some evidence suggests that fans can cut the need for air conditioning by as much as 75%.
The standard inclusions at Pivot Homes include ceiling fan installation in all bedrooms and living areas. Best practices for ceiling fan installation and use include…
Proper Fan Placement. The ideal placement for a ceiling fan is directly above the most used area of a room. This is not necessarily the center of the room. For example, in a bedroom, the fan should be installed above the bed. In very large rooms with multiple use areas, two or more fans may be recommended.
High Humidity = Low Fan Speed. Most homeowners can remain comfortable running their fans on low if the humidity is high. However, faster speeds may be necessary when the humidity drops if this is accompanied by an increase in temperature.
Darker External Colours
Especially for homes with lots of exposure to the sun, the colour of your roof and exterior walls can play a large role in your final star rating.
Geelong is located in a temperate zone and therefore have distinct seasons, with warm, long days in summer, and cold, short days in winter. Most regions in the temperate zone also tend to receive more rainfall in winter than summer.
Darker colours are preferred for roof and cladding because they will absorb heat that gets transferred to the interior of the home. Lighter colours, on the other hand, will reflect the sun. At Pivot, we always try to work with clients to find the most energy efficient colour selections that work within their vision of a home.
Better Insulation
Insulation is material designed to prevent the flow of heat. In warm weather, it should keep heat outside the house; whereas in cold weather, it should trap heat inside. Insulation can only work well if it integrates with other home design principles. For example, if windows and orientation are poorly planned, your insulation may actually be keeping your house warmer in the summer.
Builders can increase the performance of their insulation by taking some of the following into consideration:
Increase R Values. A material's R value is a measurement of how much it resists heat transfer. Your climate zone will determine the minimum recommended R value for your home, but going beyond this is a good way to improve your star rating.
Insulate More Spaces. It's standard to insulate roofs and exterior walls. But new recommendations include insulating your slab, garage, and interior walls for unconditioned rooms. Pivot Homes goes one step further by including an Anticon blanket for every metal roof to maximise thermal protection and minimise condensation.
Minimise Thermal Bridges. Thermal bridges are spaces where heat flows back and forth from the interior or exterior of your home. Windows and doors with metal framing are typical culprits of thermal bridging. Typical methods of reducing it include using thermally broken aluminium windows, which don't conduct as much heat.
Pivot Homes: The 7 Star Home Builder Geelong Can Trust
At Pivot Homes, we pride ourselves on finding innovative ways to integrate national standards into our beautiful custom home designs. We dispel the myth that you have to sacrifice aesthetics for the sake of environmental friendliness and energy efficiency.
Since 1990, we have worked with homeowners like you to design and build the house of their dreams. The latest round of NCC updates promise more comfortable living, lower energy costs and bigger contributions to Australia's net-zero emissions goal.
Browse our gallery of home designs or contact Pivot Homes today to learn more about why we are the 7 star home builder Geelong can trust.