Pinterest – Your Home Project Tool
From fashion to food, holidays and lifestyle, Pinterest is your online tool of imagery linking to resources to serve your goals and needs.  Collate images of inspiration to create virtual scrap books known in the Pinterest community as 'Pin Boards'.  Being a visual tool, Pinterest is fabulous for planning home projects including home builds, renovations and improvement projects.
So how can Pinterest best serve you during your home project or build?
Research trends, products, styles and establish your desired vision for your home from the inspired images you find.  Create Pin Boards, essentially saving pictures, and categorise them to organise your project goals.  Follow other Pinterest users or specific boards – when you do this their images will appear in your home feed assisting you with your inspiration and appear at your fingertips for pinning.  Your feed will become a customised sea of inspo of your interests and likes.
We recommend some of the following Pinners for your home projects:
Using the search tool bar, be specific with your search terms, then filter by Pins, Boards or Pinners for various results.  Amend your search terms if you are having difficulty finding what you're looking for.  For example a change from 'timber floors' to 'wood floors' will update your result output.  You can also pin images directly from websites – venture into the woods of the world wide web and as long as you remained logged into Pinterest, most websites will have a 'Pin It' icon appear when you hover over their images or articles.
Easily accessed on your mobile device (phone or tablet), your virtual, portable scrap book of ideas makes communicating your vision with contractors, designers and retailers easy; you can even invite others to collaborate with your pin boards or share a secret board between particular users.
As they say, an image is worth a thousand words, so be sure to be specific in your description caption when pinning an image and which board you pin to.  This will also assist you when revisiting your pins and explaining your references to trades and others.
Some of the areas Pinterest may assist you within your home project include:
Themes and Styles
Determine the style for your home.  Contemporary, industrial, Scandinavian, coastal, Hamptons, eclectic… this will then lead you into researching specific theme elements including products, colours, materials you should pursue to achieve the ultimate look for your home.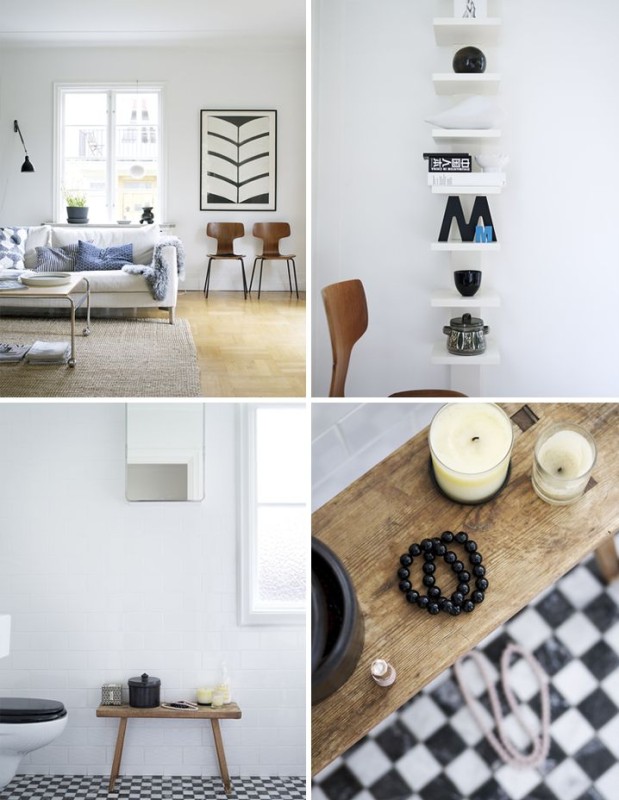 Design
Design layouts of rooms, best ways to utilise a narrow space, landscaping for sloping blocks, concepts for functional kitchens – customise your pins to help you maximise on what you have to work with.
Products
Amongst the plethora of products you can find on Pinterest, you can search brands and homewares, styles of laminates, paint, tiles, flooring, tapware, external cladding, soft furnishings and so on for your home.  If the image is linked directly with a brand, the resource should take you to their website, contact or even shopping cart.  This makes sourcing the product you want like browsing an online catalogue.
Perhaps you like a particular laminate colour but the tiny swatch sample just hasn't got you convinced.   Searching the product and colour in Pinterest may provide you with in-situ images to help assist with your decision.
Influential Professionals
Follow your favourite designers, builders, collaborators, artists, industry specialists and magazines to steal their style, pin their images, and gain expert tips and designer hack ideas.  A hand full that we follow are:
As you build your Pin Boards, they will evolve.  Don't be afraid to delete pins that no longer serve a purpose to you and continue on your road to home brilliance.  Pinterest – it's easy, fun and extremely addictive.
For inspiring ideas, follow Pivot Homes on Pinterest here.