House Roof Types, Shapes, and Materials – Geelong, Victoria
Perhaps the best part about getting your new house built from scratch is that you get to customise it to suit your dreams and preferences. However, it is very important that you take your time making these big decisions, as they affect not only the aesthetics but the functionality of the home, not to mention that choosing between house roof types can be very difficult.
Your choice can either make your home a cosy escape you will love or a messy, energy-wasting nightmare that will haunt you for years on end.
But don't worry. Pivot Homes has been building custom homes for over 30 years. In this post, we'll put our vast experience to your service by providing all the information you need to know about roof styles, materials, and the different options available. By the end, you will be well-versed in roofing to make an informed decision for your home.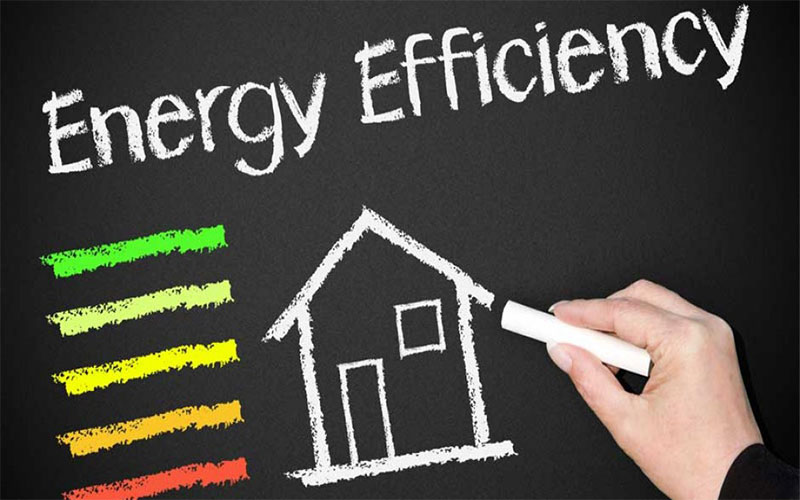 Guide On What To Consider Before Picking Your Roof
In the sections below, you will get to learn all you need to know about roofing. This includes materials used to make the panels and tiles, the different designs, and general styles. But first, a disclaimer: there are a lot of options when it comes to roofing shapes, styles, and materials. And we can't exhaustively describe them all. However, we will cover the most commonly used as well as some of the most popular alternatives.  Without further ado, here is what you really came for.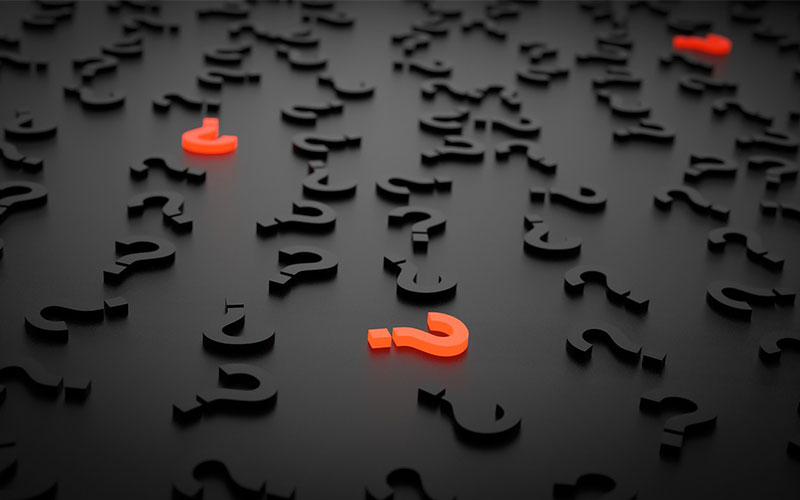 Top 5 Most Common Roof Shapes
Roofs literally come in all sorts of shapes. Frankly speaking, your options are only limited by your imagination and you really do not have to conform to the existing categories.
However, it is important to consider things like the home's design and other dimensions in addition to your vision in order to ensure that you pick not just the best-looking option but also the safest of roof shapes for your particular design of house.
That being said, here are some of the main categories of roof shapes and what they have to offer you. For full disclosure, we've listed the pros and cons of each roof type. But keep in mind that a professional home builder should be able to compensate for any drawbacks and help you choose the best roof type for your particular situation.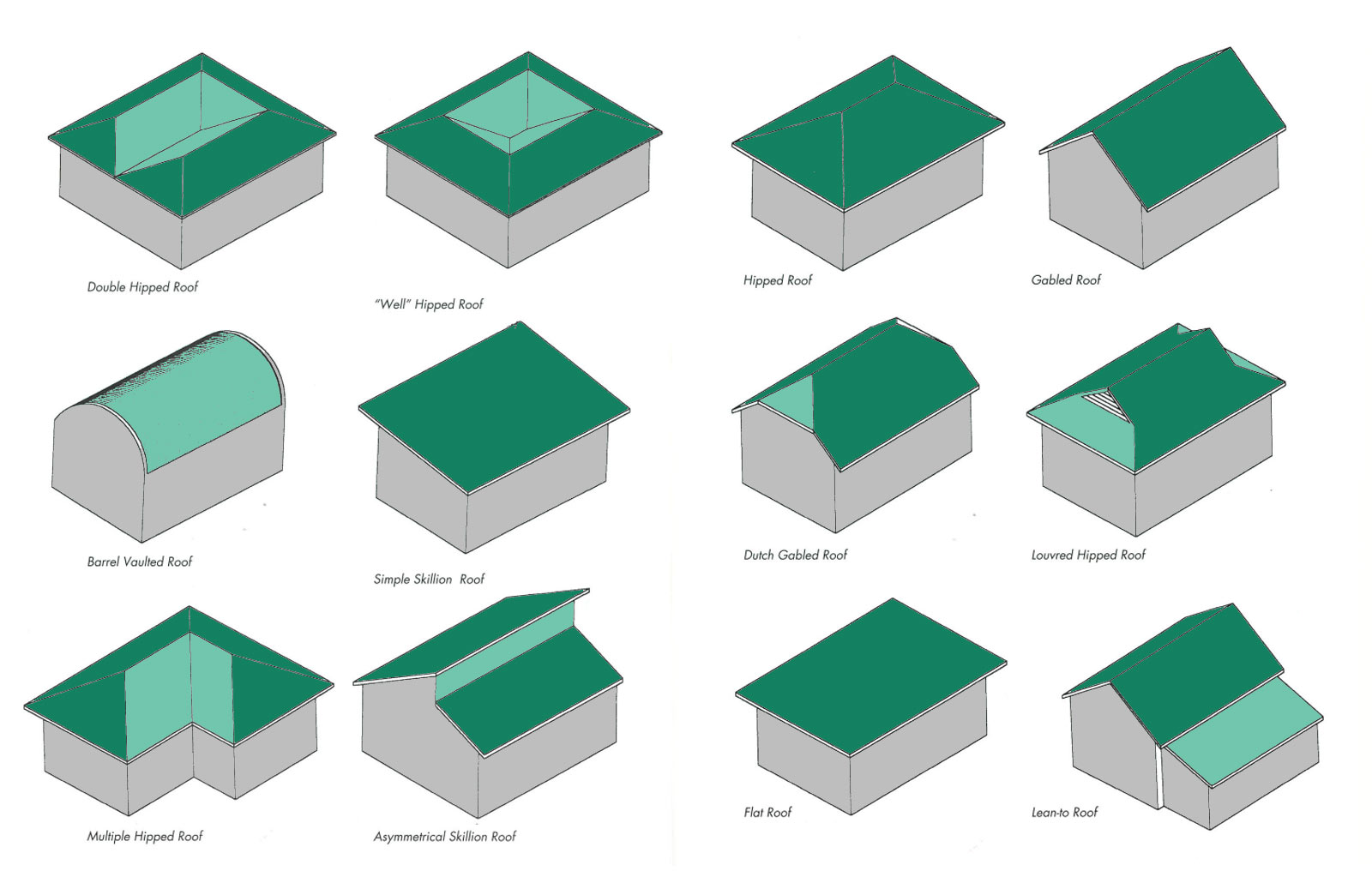 Flat Roofs
This is straightforward; they are literally flat roofs with a 5 degree fall for water runoff. They normally use some sort of parapet as part of their design. This design is common with commercial buildings and you will find it on most modern skyscrapers. However, it can also be used on residential builds, and is common in a subset of the rustic Italian villa designs as well as modern architectural styles.
Pros
It is very unique.
It offers rooftop space for things like gardens and terraces.
It can act as extra storage for things like A/C units and water heaters.
They are cheaper to set up and maintain.
Cons
They can require a box gutter in order to drain efficiently.
They are not the most energy efficient due to limited insulation space.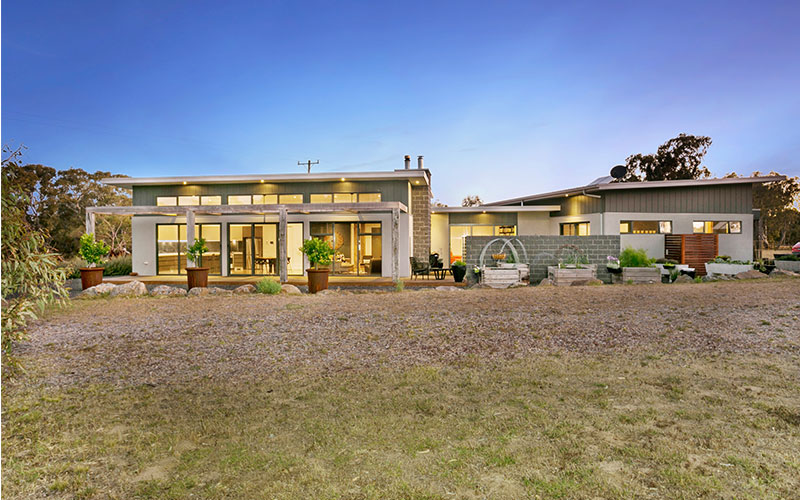 Skillion Roofs
These roofs are designed slanted on one side with one side wall taller than the other. It is a relatively popular style all over the world and works well with both traditional and modern home styles. You can also have multiple skillion roofs in one home for a tiered or layered effect which is very unique.
Pros
It is very easy to install.
It is cheap as fewer materials are required.
It offers the best drainage especially in snowy or rainy locations.
Cons
Steep pitches reduce the amount of ceiling space indoors.
Gabled Roof / Hip Roof
This is the most popular roofing shape in the entire world, and it is not so hard to see why. It features two slanted pitches meeting at a central point at the tip of the roof. It is another very versatile shape that works with most architectural styles. This shape of roof also happens to come in different variations.
Pros
They provide excellent drainage.
They allow ample space for an attic or vaulted ceiling.
The simple design makes them affordable and easy to install
Cons
Butterfly roof
This is one of the most unique and modern roof shapes. It can be compared to the gabled roof in that it features two slated pitches. However, the butterfly roof is unique in that the point at which the panels meet is inverted giving a sort of V-shaped effect. It is popular with modern architectural designs and tropical home designs.
Pros
Very aesthetically appealing.
Merges with most surroundings especially if the dip is not too dramatic.
Allows installation of large energy-efficient windows.
Cons
More expensive to design and install.
May require a box gutter where both pitches meet.
Types of Roofing Material
The materials used to make your new roof have a huge impact not only on aesthetics but also on functionality. For this reason, you need to take your time before making the final decision. The fact that it is more technical of a decision than the shape means that it is also a great idea to consult your local Geelong/Victorian Home Builder for an expert opinion on what would work best.
Either way, it is important to understand your options, so here is all you need to know about the most common roofing material options out there.
Terracotta Tiles
Terracotta roofs are made of clay that is processed and shaped into tiles and shingles. They have been a popular option for centuries of civilisation, and with all the amazing benefits it is not so hard to see why. The best thing about terracotta roofs is the fact that they work well with most home styles. Whether it is a French chalet style or American farmhouse, these tiles always complement the home.
Pros
It is a very versatile option.
The materials are easily available.
It is an eco-friendly option as they can be recycled.
They are energy efficient both during winter and summer.
They retain their dye for very long, maintaining aesthetics despite exposure.
Dulls the noise during a downpour of rain
Cons
They are brittle and tend to crack on impact or with long term exposure to extreme weather.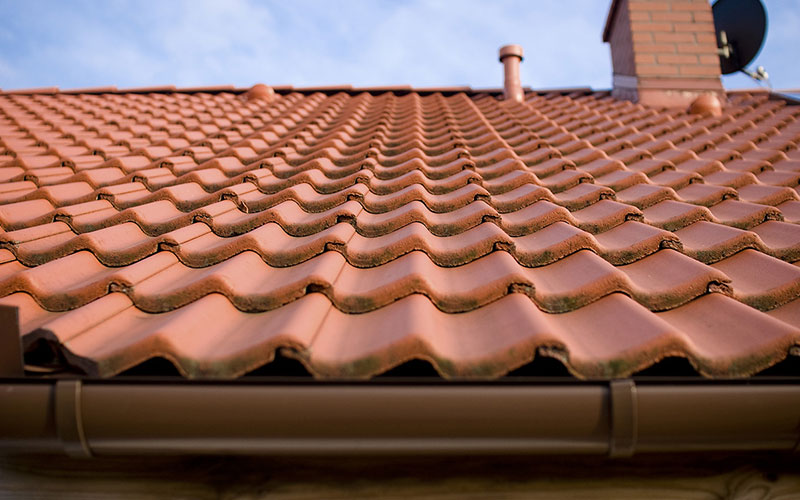 Concrete Tiles
Concrete Tiles are very popular and available as popular alternatives to terracotta.
Pros
Extremely durable and resistant to wind.
Significantly cheaper than the clay alternatives.
Cons
Concrete is heavy, which must be accounted for in the home's design.
High water absorption rate, making it more prone to developing mildew and mould.
Colorbond and Other Metals
For the most part, Colorbond and metal roofing is very common with residential settings. You can also find it in places like warehouses and sheds.
Pros
Very durable and fire-resistant.
Lighter than ceramic and concrete.
Easy to install.
Energy efficient, especially when light coloured as they reflect heat.
Extended warranty
Low maintenance
Cons
Noisy during rainy weather.
Prone to 'noises' due to expansion and contraction.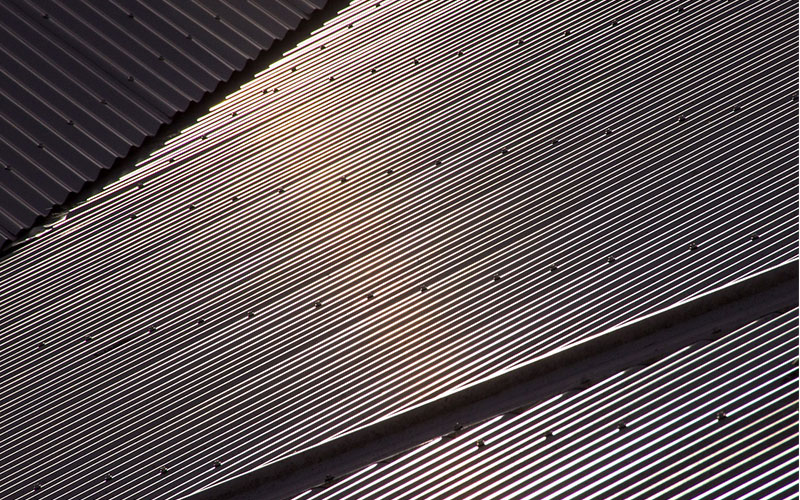 Types of Roofing Styles
There are many different roof styles for homes, and the options are determined by a combination of the roof shape and the materials used. More often than not, the style is meant to mirror the general architectural theme of the rest of the house. However, if you are a creative rebel you could always mix and match styles for a truly unique home. To give you a better idea of what is out there, below are some of the most popular roofing styles in Australia and the world, and here is a link to some of the houses we have built.
Queenslanders
The Queenslander architectural aesthetic dates back to the mid-20th century. The roof is typically double pitched and usually features a steep slope. The materials commonly used include slate tiles and corrugated sheets. For the most part, this roof is designed for energy efficiency and weather resistance and it does a great job at it.
Art Deco
This particular architectural style grew in popularity between the early and mid-1900s. It is a pretty simple design with the potential of being magnificent with just a few tweaks here and there. Modern roof variations of this style feature combinations of double pitched roofs and flat roofs, both with ceramic or concrete tiles.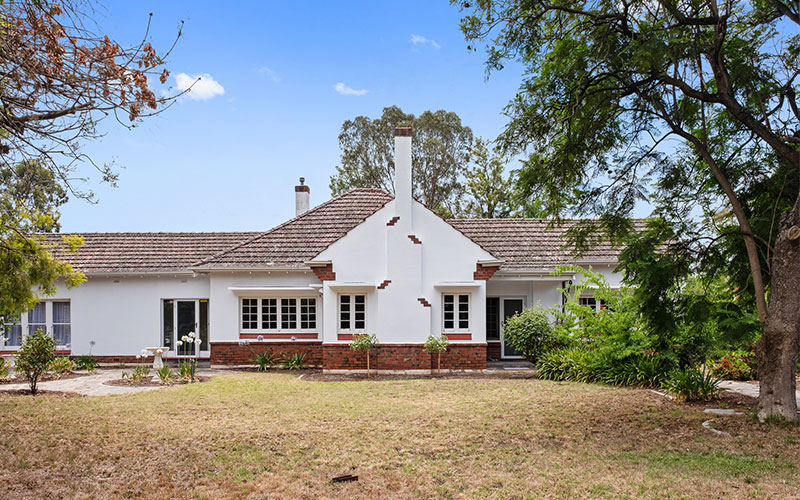 Modern
Modern roof design types are all about geometrical designs. These include boxes, triangles, and so much more. Here, shapes like the skillion, butterfly, and flat roofs thrive. Their unique yet equally geometric nature makes for the perfect combination. Most of them also feature energy efficient and eco-friendly material options like ceramic and concrete.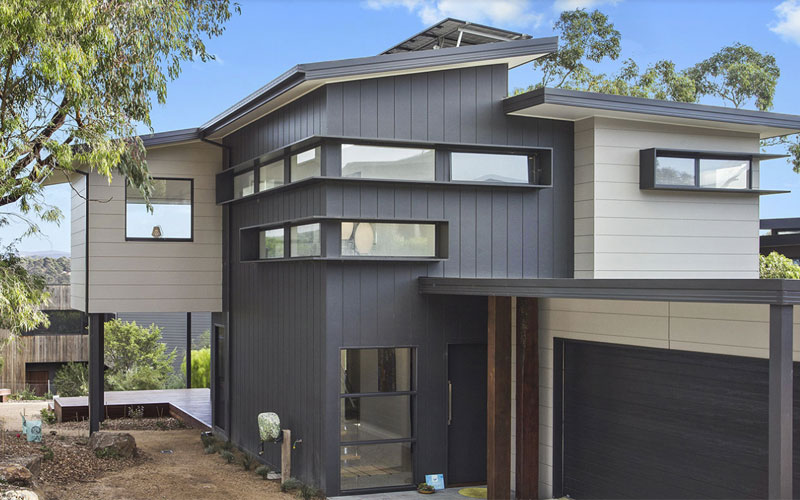 Federation
This unique style of roofing features the double pitch shape with very steep and dramatic yet short slopes. Unlike the Queenslander style, the Federation aesthetic often relies on numerous small tiered double pitches as opposed to one single unit. This style is best executed with thatch shingles and terracotta tiles.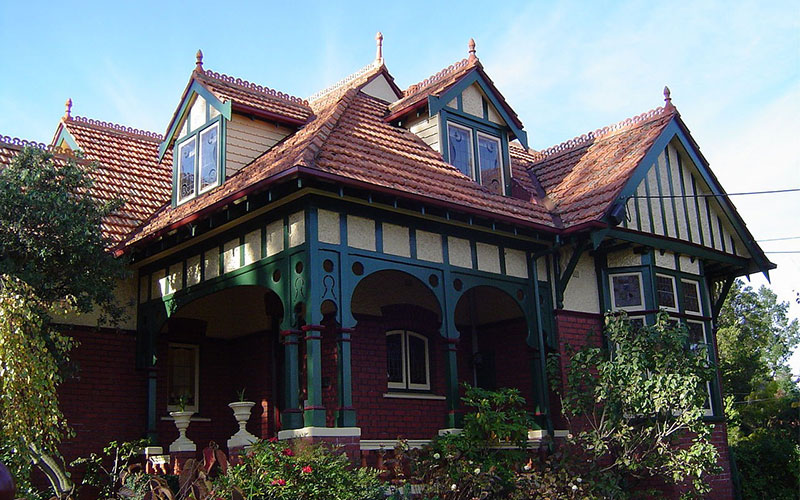 Coastal
This style is primarily characterised by the simplicity and minimalistic approach. Big windows and high ceilings are a staple which makes things like flat roofs and skillions the perfect fit for the aesthetic.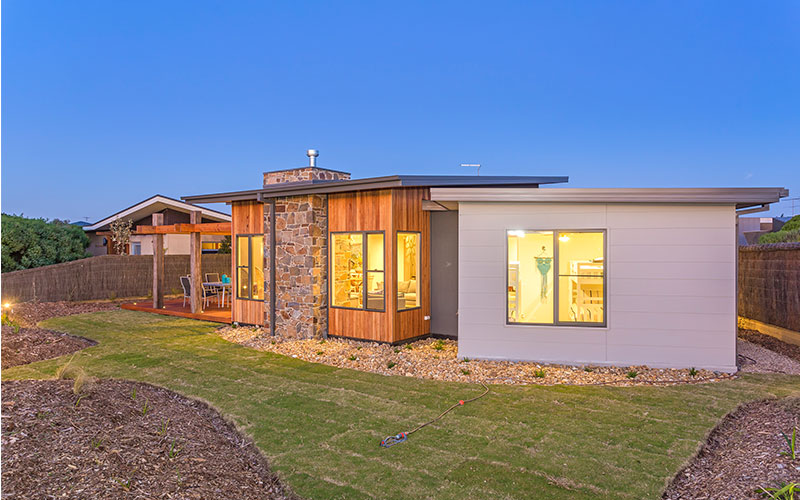 Victorian
Inspired by the Victorian era of opulence and extravagance, this style features a combination of double-pitched roofs on the main structures and conical roofs on towers and smaller home sections. This is definitely the roof style for you if you want a home that truly makes a statement. As with the Queenslanders style, the main material used is slate and to some extent corrugated sheets.
Tips to Ensure You End Up With The Best Roof Over Your Head
Do your research and understand your options.
Consult your Design Team.
Consider the general aesthetic you are going for.
Look into local laws and neighbourhood covenants to identify any restrictions that may affect your choice.
Consider the weather where you live to maximise on energy efficiency.
Consider your surroundings, whether natural or otherwise.
Strike the perfect balance between aesthetics and functionality.
Roofing FAQs
How long does a good roof last?
The lifetime of your roof depends on both the material and how well it is maintained. Colorbond, Concrete, and Terracotta roofs can last 50 to 100 years.
How often should roof maintenance be performed?
This depends on the material and the shape. Pitched roofing with concrete are lower maintenance and you can get away with occasional touch-ups and fixes as needed. However, flat roofs and materials like Colorbond require more frequent maintenance.
The average tile roof will require a roof restoration approximately every 30 years – Brett from Vivify Roofing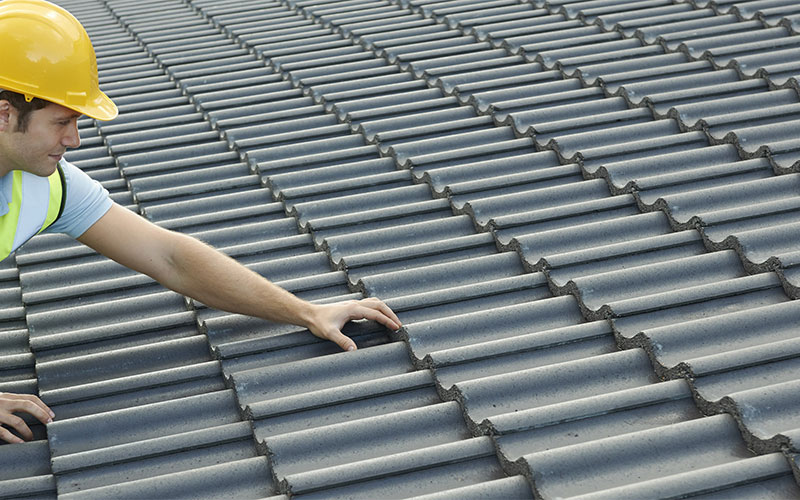 Is a Skillion Roof cheaper?
They are easy to install and use less material than most other shapes and are therefore among the cheapest options when it comes to different roof shapes.
What is the most efficient roofing option?
Light coloured roofing helps, especially during the summer, by reflecting all the unwanted heat away from the house however Colorbond is the best option when it comes to choosing energy efficiency and longetivity.
Tested For 50 Years In Australian Conditions – COLORBOND®
Can I turn it into a DIY project?
No. And we aren't just saying that to get your business. Roofing installation can be dangerous and should be left to the professionals. Furthermore, because the roof is such an integral part of your home's energy efficiency and weather protection, an amateur job can literally take decades off the life of your home and lead to extreme expenses over time.
Getting Your Roof To Work for You
Modern roof design types are a true example of how much more than a cap for your home a roof is. If you are willing to invest the creativity, time, and money, your roof can do a lot more than keep the inside of your home warm and dry. Here are a few ideas on how to make your roof work for you:
Roofs that incorporate windows to the north or east increase natural lighting.
Solar panels for natural and renewable energy.
Rainwater collection for re-use in home gardens.
Shading using eaves and temperature control with energy efficiency roofs.
Bottom Line
With this guide, when it comes to house roof types, you are well equipped to make a sound decision on which roof style and material to go for. The important thing is to have a vision in mind of what you want your house to look like. With that you can get professional help to make the best decision.
Whether it is a flat roof with a terrace or a stylish butterfly, it will be a creation you will look forward to returning to every day after work. If you are looking for a professional builder to help you choose the right roof for your new home, Pivot Homes would love the chance to make you another one of our many satisfied homeowners. Get in touch today to discuss your custom home.